State Budget Proposal Would Reduce Public Transportation Funding, Force Service Cuts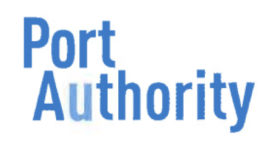 A state budget proposal released last week would reduce support for public transportation and force
Port Authority of Allegheny County
to cut substantial levels of transit service, including the elimination of nearly half of the agency's bus routes along with evening and weekend service.
"This proposal is harmful to our residents and would be devastating to our strong and growing economy," said County Executive Rich Fitzgerald. "More than 100,000 people rely on public transit each day to get where they need to go. These cuts don't only impact riders, but businesses and other residents because of the ripple effect throughout the county on our service."
The proposal offered by members of the House of Representatives would allow the state to take $357 million from a state trust fund that is intended to support public transportation programs and instead use it to help balance the state budget. The state's trust fund is a mixture of dedicated bond funds and various fees, and subsequently, PennDOT has said the $357 withdrawal would have to be replenished by using dollars intended to support transit operations. The immediate impact on Port Authority's funding would be a loss of FY 2018 operating support totaling $80 million, or 19 percent of its entire projected revenue for 2018.
"A sudden decrease in support of this magnitude would impact nearly all of our riders who depend on transit to get to work, school, medical appointments and conduct their lives," said Port Authority's Board Chairperson, Jeffrey Letwin.
"Act 89 was a thoughtful solution to transportation funding and is working effectively. The Port Authority Board urges the legislature not to discard the progress we have made together."
Last Friday, David Donahoe, Port Authority's interim CEO, sent a letter to the Allegheny County Legislative Delegation outlining how the cuts would impact the agency and its 62 million annual riders, which would include the elimination of nearly half of all bus routes, weekend and evening service, and substantial fare increases throughout the system. More than 100,000 people use Port Authority bus, light rail, incline and paratransit services, taking about 200,000 daily trips.
The proposal, Donahoe said, "would not only devastate the Port Authority system but undermine the stable, predictable funding pact made between the state and local transit agencies just four years ago with the passage of Act 89."
Capital projects, including plans to improve on-time performance and the initiation of a series of projects to improve the safety and reliability of the system would also be delayed or canceled.
"We appreciate that the difficulty facing the Legislature in addressing the general fund needs," Donahoe said. "However, the proposed solution severely damages public transit vital to large and small communities."